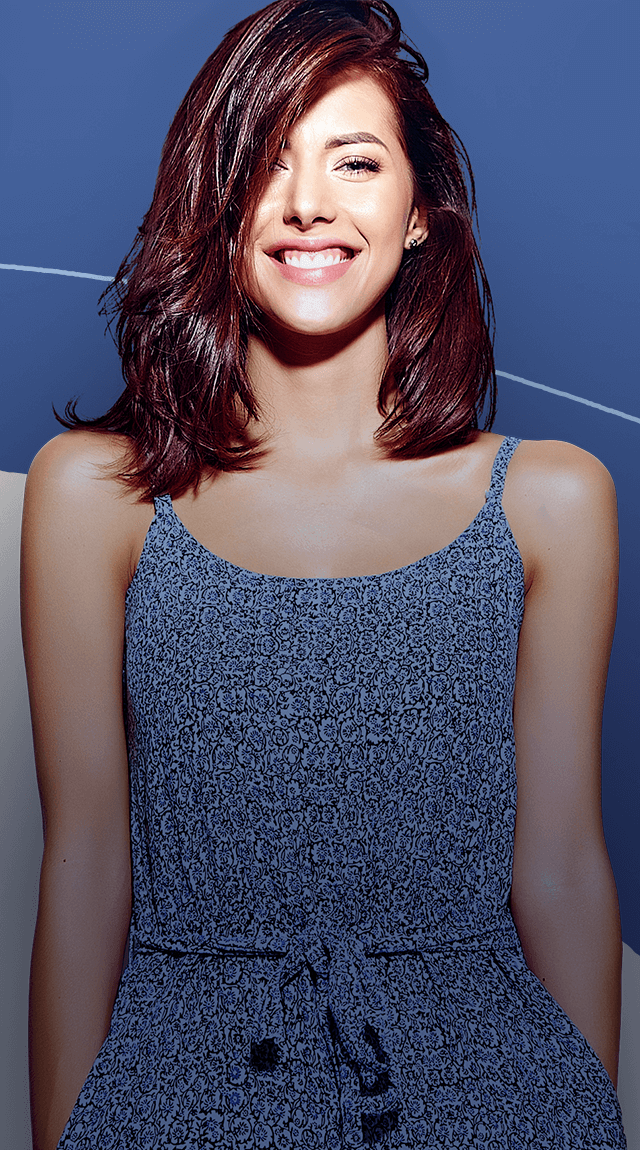 Always find the perfect fit and shop without worries
Meet Tailie, the most precise sizing-app in the world.
Find out more
Say goodbye to sizing tables
Tailie offers you the perfect fit
Tailie lets you measure every body part with very high accuracy and matches your sizes with the products you want. Giving you a personal size passport to all connected shops. Whether you're shopping for a suit, a dress, a winter coat or some tights, with Tailie your choice will always be right. 
Tailie
The advantages
Perfect fit

Say goodbye to sizing tables. Tailie always knows what's best for you. Plus, measuring yourself takes less than ten minutes.

One time fits all

Whether you're shopping for a suit, a dress, a coat or some tights, with your Tailie size pass you will always get the best fit.

Share with family & friends

Use your size passport in all connected shops. Share it with family and friends and surprise each other with perfect gifts.

No more sending things back

Less returns means less time and effort. Tailie saves you a lot of hassle and helps the environment by reducing transports.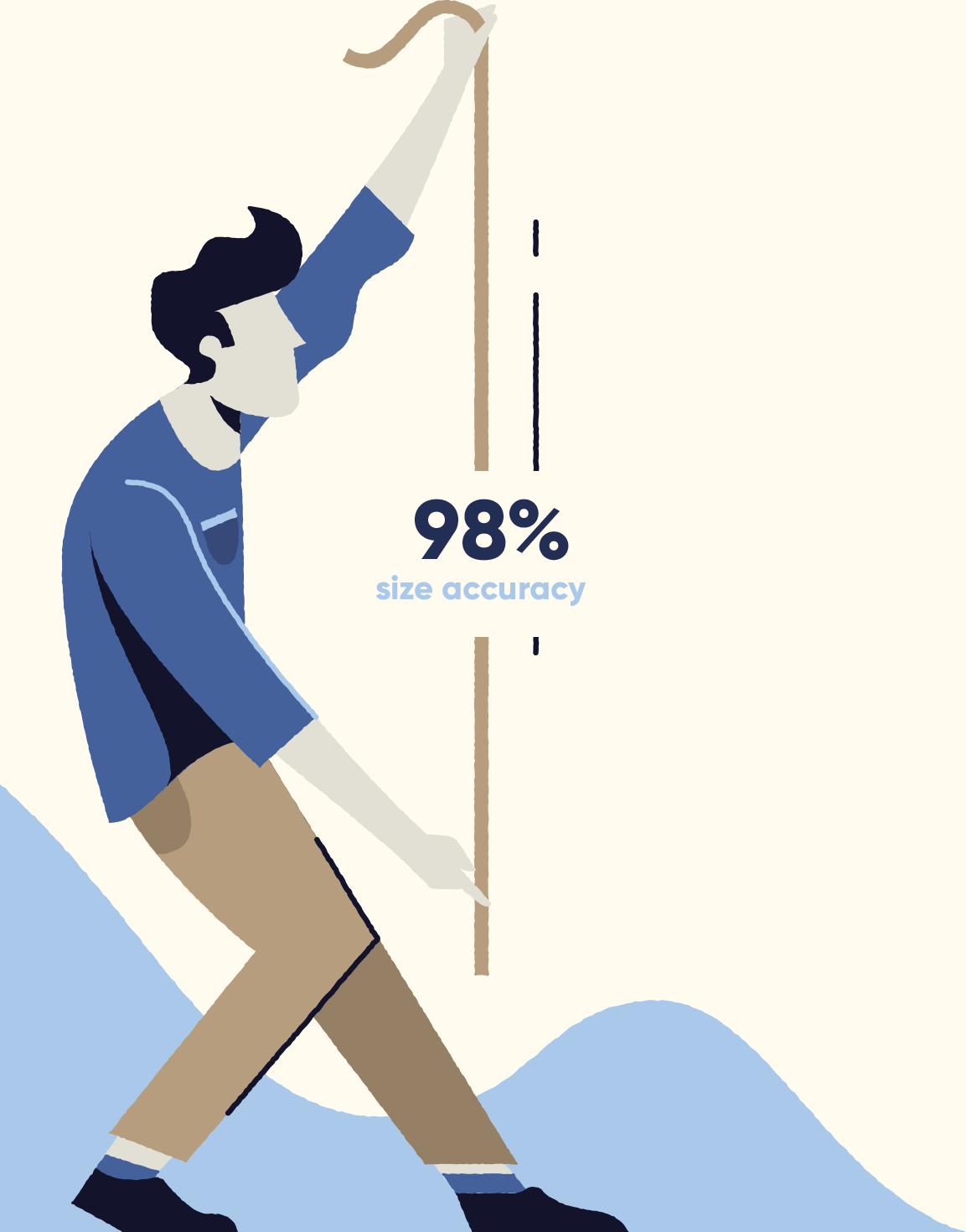 Simple, safe, fun
Your perfect size in just a few steps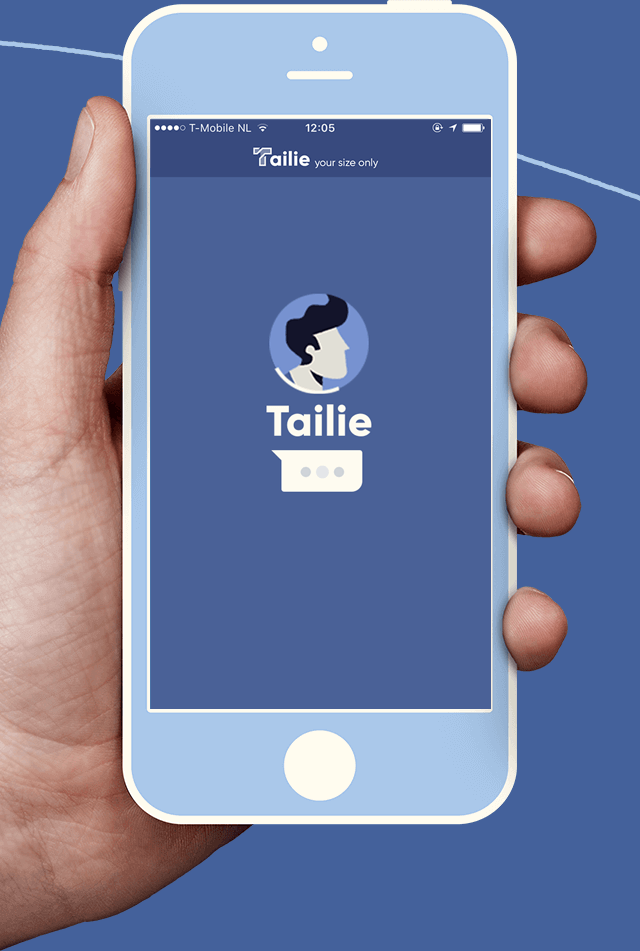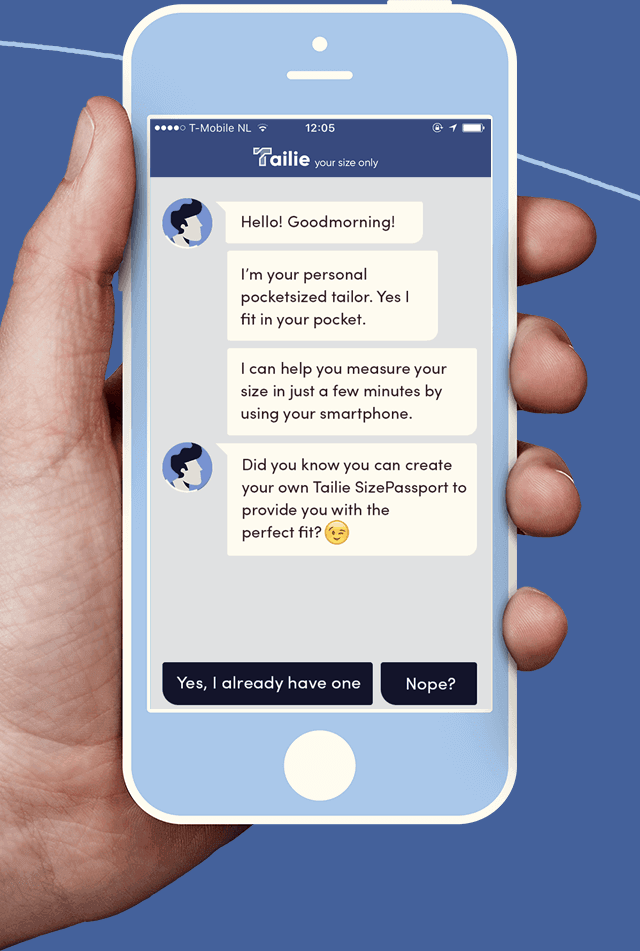 Step one
Download the app
The free Tailie app will soon be available for Android and iOS. In time, you can just go to the App Store or Google Play to get it. For now, subscribe to our newsletter so you're the first to know when the app is available.
Download app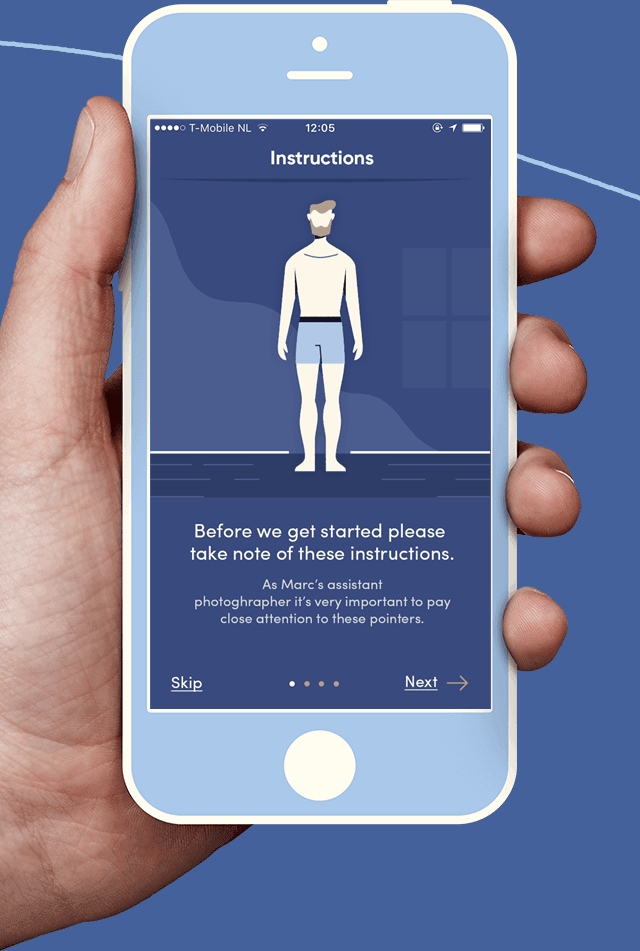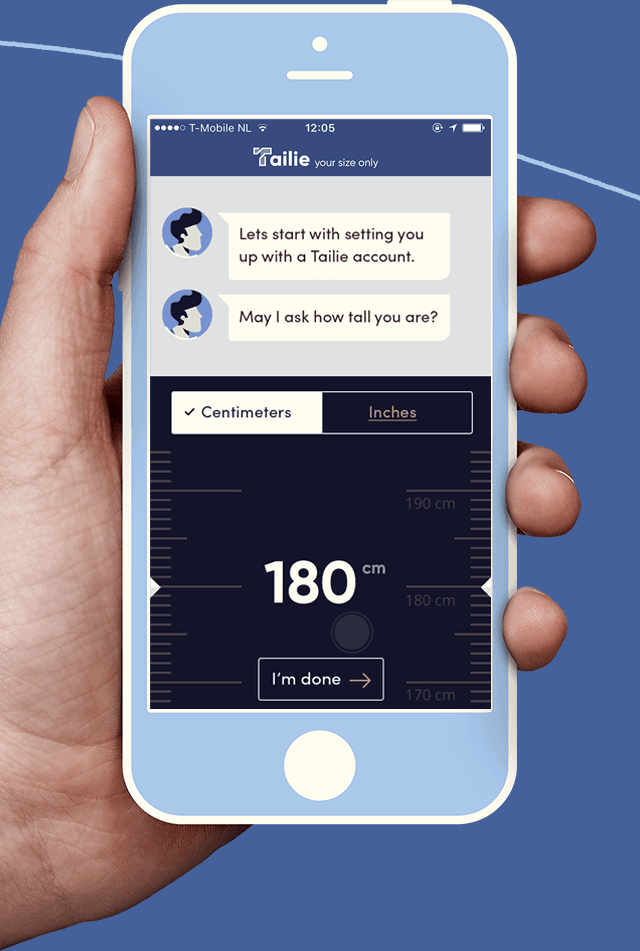 Step two
Start measuring
All you have to do to create a size passport, is follow three steps that take about five to ten minutes in total to complete. First, we need to know a little bit more about you. Secondly, it's picture time. Step three is where you use the photos and virtual drawing pins to determine your measurements. After that, it's online-shopping-without-worrying-time!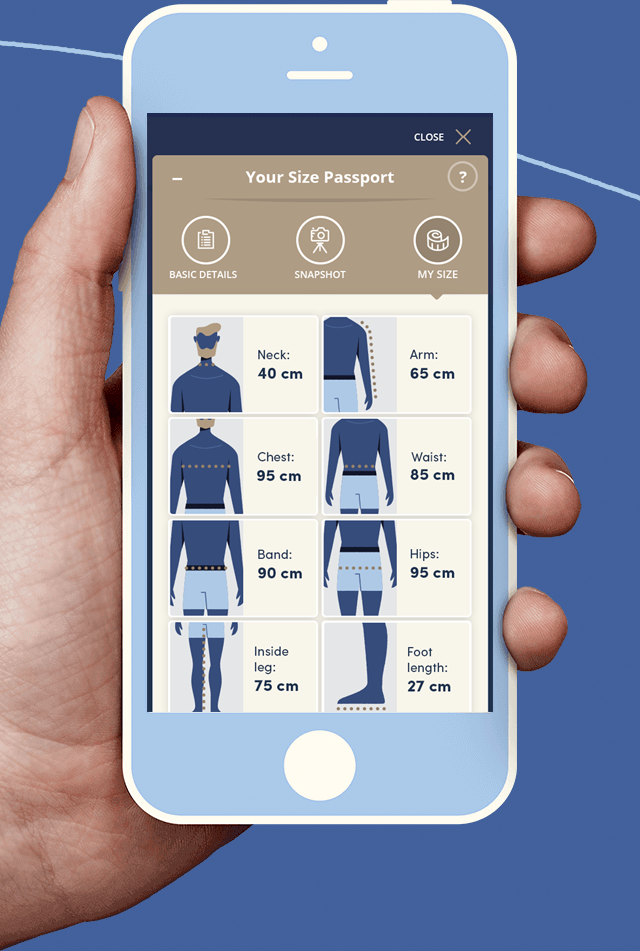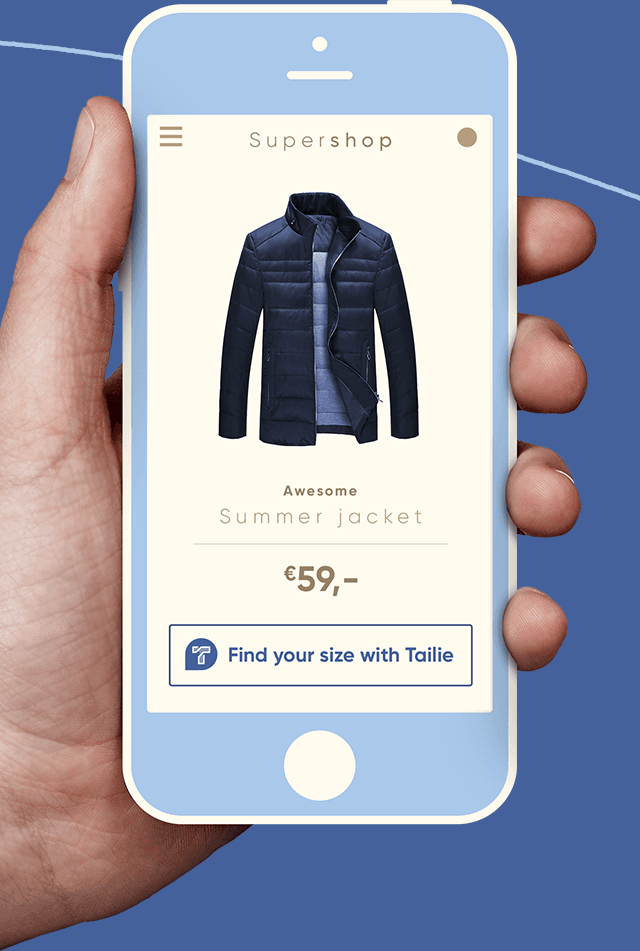 Step three
Use your passport in your favorite webshops
Visit your favorite webshops, link your size passport by just one click on the Tailie shop plugin and order the perfect items.
Sign up for our newsletter
And be the first to know about our news & updates
By entering your email address below we're able to notify you when Tailie goes live.